︎Ocupaixão G>E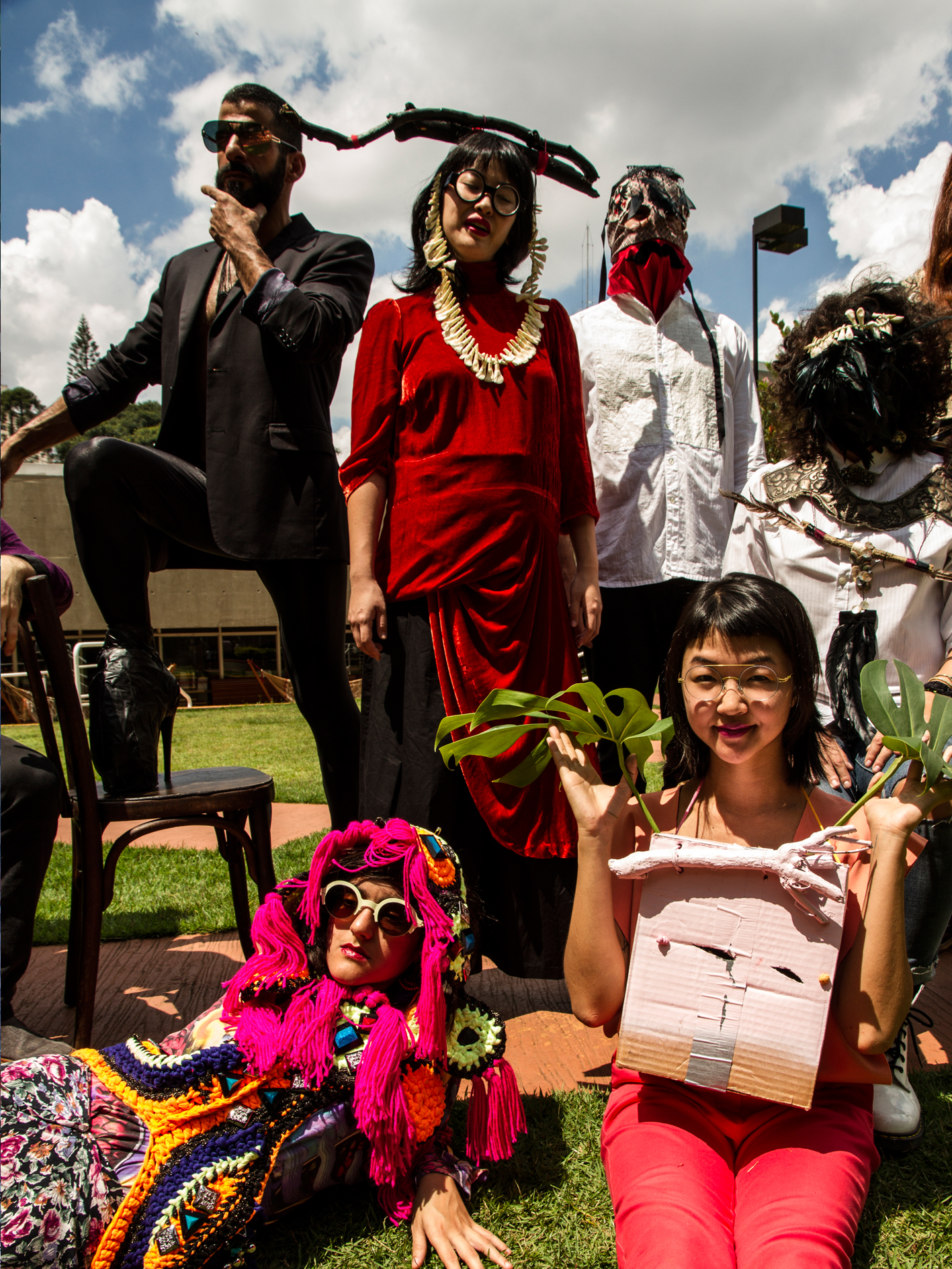 G>E collective (means Group Bigger Than Me, in Portuguese) does an artistic residency during 4 months at Sesc Ipiranga, filling the space with works in knitting, crochet and wood carved prints.
Inspired by the tradition of carnival and samba schools, the group offers to the public a table full of wasted materials to be reused in construction of big objects, tapestries, masks, accessories and costumes.
The residency closes with a performance that is a celebration, wearing all the pieces produced during the residency.

Members of G>E:
Ad Ferrera, Danielle Yukari, Fábio Lima Malheiros, Gabriela Cherubini,
Gustavo Silvestre, Tathiana Yumi Kurita.
Photos: Danielle Yukari and Tathiana Yumi Kurita